2020-04-21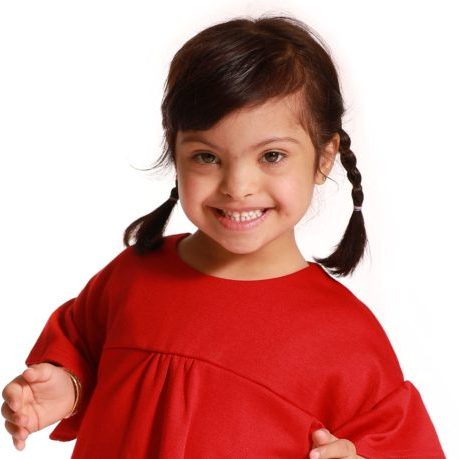 It is not a disease. It is not contagious. Down syndrome is a condition that affects cognitive development. And SAUT has become the voice of Down syndrome in Saudi Arabia.


SAUT: The Voice of Down Syndrome Society is a school in Riyadh that believes and shows that people with Down syndrome can live to their full potential as productive, valued members of their communities. Down syndrome, a chromosomal condition that affects one in every 700 babies, does not discriminate: it occurs in people of all ethnic backgrounds, and in people of all socioeconomic backgrounds.

This condition, which causes different levels of cognitive delays, may vary in degree, but an excellent and stimulating education and home life—and job—will help people with Down syndrome lead their lives as loving and fruitful members of society. The goal of SAUT is to prepare students for productive and self-sufficient working adult lives. One tour around the school confirms that this objective is clearly being met.







Art in their lives
During our visit, we were able to see Saut's workshop. The students, chairs drawn up at tables covered with white butcher-block style paper, are armed with drawing tools. They sit, tilting their heads in focus and concentration, as they move paint rollers into palettes, and then onto the cardboard stencils before them. They play with shades of reds, blues, and yellows, as well as the gorgeous combinations that come as a result of blending. Aides assist them, and ask what colors and stencils they'd like to use. The students fully focus on their work, and periodically lift the stencils to admire their creations. The motifs they create represent a lot of their country's heritage. Their talents, strength, and pride shine brightly—and you can see that on the faces of the staff and teachers that surround them too. Sana Malak, principal of SAUT, explained that art had been a huge part of the school way back. It dwindled for a time but "when Sheelagh came, she brought this back!"

Sheelagh Arthurs, a native of Ireland and a Riyadh resident for over three decades, brought her artist training and practice into SAUT, and translated that work—over the span of several months—into a myriad of student creations, many of which were auctioned off in a fund-raising event for the school. Inspired by her passion for community, children, and art, Sheelagh was instantly motivated to collaborate with the school from the moment she walked in. As she put it, she entered and looked around, and the possibilities started popping: "my mind started going a million miles a minute!" Sheelagh, whose candle business' motto is Spread a Little Light (#spreadalittlelight) clearly demonstrates her creed in those words. "I've been lucky," Sheelagh declares, "I believe you should give back." She juggles ShaMOUaee, her candle business, along with her candle making and other art workshops—and her family, which now includes a three-year-old grandson with Down syndrome—with equal devotion. Her motivation stems not solely from her personal experience, but also from her own love of teaching, sharing and learning.

The staff and their goal
Sana gracefully guides me around the light, airy, and meticulously clean school. The school's principal nods for me to enter as she opens the door to one of the many colorful and bright classrooms. The students focus on the teacher and the aides, and barely look up until their teacher asks them to greet us, which they do—with handshakes and more smiles. We walk into several classes, and are met with equal warmth. And though the classes are different, there are several constants: the students are all happy and engaged. As I focus on their different age-appropriate activities, she reiterates, "Every activity has a purpose." Visual prompts accompany the words on posters and cards around the classrooms, reminding students of basic interpersonal practices and skills.

Some students work collectively in small groups of 3 to 5, while another teacher works individually with a student. The children, as attentive as they are to their teacher and aides, turn to glance over at us shyly, but with pride.

Sana explains that whether it's enforcing social skills, or learning about how to make a shopping list and budget, each student has an IEP (Individualized Education Program) that details that student's specific conditions of learning, how he/she best demonstrates this learning, and what can be done to help this student learn more effectively. Constantly reviewed and updated, the student's IEPs follow them from year to year so that the teachers can best offer the relevant attention, instructions, and challenges that will make their educational experience as fruitful as possible.

Sana, obviously very well versed as far as both teaching and coordinating school programs, started her career at the Al Nahda School for Down Syndrome after graduation from King Saud University with a BA in Special Education. Though no longer a teacher in the school, she is instrumental as far as spreading the word about SAUT's mission and vision to the general public and donors, as well as managing media exposure and more. It's clearly in her blood: Fatima Malak, the nonprofit organization's CEO, eases us through the building, which is not only her second home, but also the home for her 125 students.

Parents and community outreach: a family affair
Community, of course, involves the parents; SAUT not only brings together children with Down syndrome, but also their families. Sana explains, "But we not only communicate with our children's parents. We are often responding to questions and concerns from parents of students who are not in the school."

She says that one of the first questions they get from parents is, "How do I communicate with my child?" Communication, she adds, is key—and occurs often in both spoken and sign language. Sana goes on to explain that parental involvement is, of course, imperative. She adds that their work with children—and parents—starts with newborn babies, and goes on beyond high school.

Sana elaborates, "We prepare students for vocational training so that they can work in homes, schools, universities, coffee shops, and more." In addition to preparing students for life beyond school, clearly one of SAUT's missions is to increase awareness about Down syndrome in the Kingdom—and beyond. In fact, one of their students and current employees, Shaima Abdulrahman Al-Mufdi, brought about a wave of awareness and pride when she delivered a speech on behalf of Saudi Arabia in 2018 at a United Nations summit for special needs. Today, the 28-year-old assistant and secretary at SAUT, who often works at the school's front desk, continues to offer advice, "Take it step by step. People grow into how you are."

How can you get involved?



Give of your time/expertise.

SAUT is especially seeking out people who can assist by donating their time to help with the following:

Art classes
Reading books
Field trips
Athletic activities
And more!
Additionally, SAUT is looking for donations so that more students can benefit from an education and thus contribute to Saudi society.
If you are interested in donating time or funds, please contact
Manal Al Haban at malhabdan@saut.org.sa or SMS the number 1 to 5053
from any mobile network in KSA to make a monthly donation of just 12 SAR.
SAUT: The Voice of Down Syndrome Society
Hittin – Riyadh, P O BOX 94443, Riyadh 11693
Contact Nos:
+966 920029522; +966 11 482 3189
Website:
https://www.saut.org.sa/
Email:
info@saut.org.sa
Working Hours:
7:30 AM – 02:00 PM (Sunday – Thursday)
Source
http://dqliving.com/saut-one-of-saudi-arabias-educational-treasures/